Coming up September 17th DEFSF is collabing with Vantek in Vancouver. Kieran is taking the lead on this one as we're crossing the border into Canada with Lindsey Herbert in the lead spot. It's been quite a few years since we had Lindsey rocking the spot. In which time she's become quite the shooting star in the techno world.
In her aspiring career, beginning at age 16, Lindsey Herbert has continued to drift towards the deeper realms of techno, constantly honing her craft as a DJ and getting involved with the thriving scene in San Francisco. Fast-forward to 2021 and Lindsey has truly become a recognized name in her city and beyond, in large part thanks to her unique signature sets— true journeys that explore alternating soundscapes laced together by dark, deep and heavy textures, as well psychedelic elements and ethereal melodies; and now her productions as well. With tour dates that have brought her to international venues playing beside top name DJs, she is an artist to watch.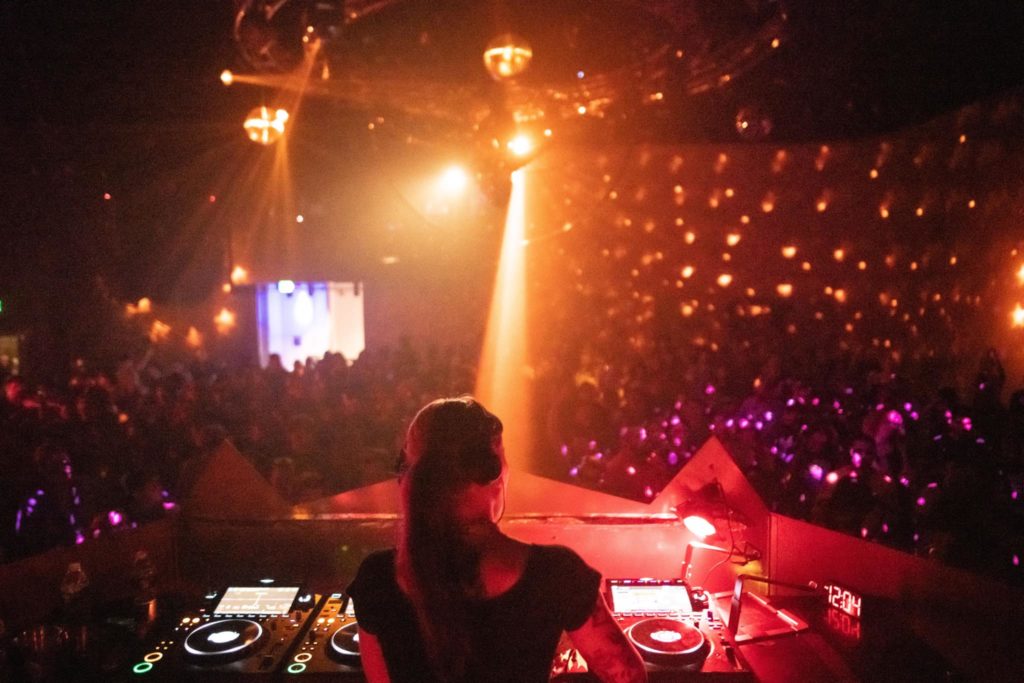 Lindsey's hard work over the years has paid off, gaining her residencies with San Francisco's Robot Ears for six years, and more recently becoming the newest member of Direct to Earth in SF, as well as earning a spot on the roster of Berlin-based agency, Point Collective back in 2016. She has played coveted gigs in Detroit, Chicago, Athens, Istanbul, and throughout Germany, as well as her recent debut in the legendary Tresor Berlin and Gate Club in Batumi, Georgia.

Lindsey's debut in the production realm was in September 2018 with a remix of Martyn Päsch's track 'Sacred' on KVLTÖ Records. Her debut solo EP was released in 2019 on LA-based label Ascetic Limited with a remix from Motionen. Her latest releases came out between late 2020-present and consisted of her single 'Lucid' on NECHTO Records, 'Dark Matter' on Planet X, 'Vertigo' on Rave Code, 'Until We Meet Again' + a remix of Gabriella Vergilov's 'The Love Anthem' on Chicago's Northern Parallels, a remix of BRÄLLE's 'Feathers for Bones' on Märked Amsterdam, a remix of Motion Symmetry's 'Aquarius' on No Way Records + a remix of Kota Kira's 'Candlelight' on Re:Mission Entertainment. On the way are releases on Planet X, Immaterial Archives, Märked Amsterdam + more!
Thanks to everyone who came out in Vancouver to see Lindsey throw down. It was a special event filled with vibes and good times.