Long before the neo 'minimal' movement, the sounds of Cologne or Berlin started influencing Bay Area techno, three young men were on a forefront all their own with a jackin' Southbay sound. More inspired by Detroit, the local scene and their own take on what techno is, Derek Scott (the Rhythmist), Charles Johnson (Qorser), and Steve Cooley sought to be originators in their own city where most people in the Bay Area sought to emulate a European sound.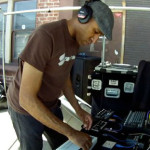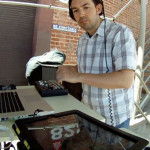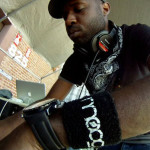 Years later, after the trends came and left.. on a lark, Derek, Charles, and Steve came together for a jam session and noticed an instant chemistry and decided to form a live PA band which eventually became known as Haptic Synapses. Their ability to flow unrestricted, freely and effortlessly for hours made it seem like it was a perfect fit and ultimately gave strength to the continued pursuit of their native San Jose techno sound.
Their styles complimented each other perfectly, with The Rythmist pushing funky beats and his wildstyle experimentation with swing, Steve Cooley, bringing an IDM approach and technical aspects to the band, and Qorser, tying up the emotional content of Detroit styled soul and flavor.. all of which amounting to a truly unique brand of techno. From then, on to present day, each member of the outfit follows their own solo pursuits, refining their own personal styles but often get together regularly as Haptic Synapses for live performances at underground parties around the Bay, their annual performances in San Jose and Santa Cruz, or whenever there's a need to jam.
Connect with Haptic Synapses::
BLOG | SOUNDCLOUD | FB