Doc Sleep took some time out from a practice session for an upcoming gig to answer a few questions for us and give up a few insights on her tracks, process, inspirations and discuss forthcoming releases on her own Jacktone Records…
Doc Sleep, where are you from initially?
I grew up in rural North Dakota, then spent many years in Minnesota, as well.
Do you think that where you are from geographically, has had an influence on why you make music?
I could probably say something poetic here, but, I am not sure the geography had much to do with it. Growing up in a musical household definitely did, though. I was surrounded by musicians, but, everyone was very low key about it. Everyone was a musician, whether it was being in the church choir, acting as the church organist, playing in the army band [while my father was enlisted], singing hymns at the dinner table. It was just the thing we did. It was definitely not very glamorous, but, that's kind of what I appreciate about it. Being a musician was just an integrated part of daily life.
You originally started making electronic music in 2003, did the process of moving towards electronics come from a need to go through a path towards electronic music out of necessity or was it sort of an organic evolution?
It was an organic evolution, I'd say. I had written about electronic music as a journalist, danced to it every weekend, and started collecting house music and IDM in the late 90s, but, as a musician I had been focused on playing guitar as I didn't understand how to access that "exotic" other world. When I moved to SF, I met a synth collector and audio engineer and she brought me to her studio and it was there that I fell in love with creating synth-based music. We started making experimental tracks and soundtracks with found sound recordings (she had closets full of DAT tapes), processed guitars and her arsenal of synths (she had a Jupiter 6, Juno 6, Moog Prodigy, JX-3P, DX7 – not bad first exposure, I'd say). I will never forget those days in her basement studio off Dolores Park.
Were you part of the whole Midwest Minnesota electronic music scene in the 90s?
I was on the edges. I went to my first rave in a barn in Arthur, ND, which was a pretty incredible experience for me (and a total accident that we even found out about it). Mostly, our outlet for dance music in Fargo was a bi-monthly event called "Decadance" which was held at a bowling alley. I heard music like New Order, Depeche Mode, and Adam Ant for the first time, as well as that Armand Van Helden "Professional Widow" remix (that somehow stands out haha). My friends and I started driving to Minneapolis during this time, as well, and would go dancing whenever we could.
What was your friend's name who introduced you to making music with synthesizers, is she still making music now?
Her name is Campbell, she is living in New Zealand and isn't making music seriously at the moment, even though I bug her to ;0). I think the last thing she had out in the world was a track called "Roller Coaster" which was included on the Jacktone cassette comp.
Was she with you as the duo 'Paper Boats'?
Yes! That's her. :)
Maybe I'm biased here, but your techno music is really first-rate, it seems to come from a different place than most people. Are there any experiences, feelings or influences that have carved your path towards the techno you make at present?
Well, that is so nice to hear, I'm glad you like the tracks. I will reference the experience above as having a big influence on my musical development, but, also since I was very young I've been drawn to melody and harmony in music, so, I almost always have melodic elements in my tracks. I wish I could make hypnotic techno or dubbed out Basic Channel-style techno, but, so far that's not what is happening. I also think my tracks are a bit scrappy and raw due to what I have available to me in the studio and my experience. This style of producing is very different for me, even when I was first making music with my friend in her studio, we were still doing live takes into a mixing board. The process of sequencing is still new to me so I think that probably shows in the production, but, hopefully in a refreshing way.
What does your studio set up consist of at present?
Minitaur, TR-8, TB-3, JX-8P, Arturia Beatstep + many vst's in Ableton.
Is there any starting point for when you make a track..? For example some people start with a kick drum, others come out of white noise, some people sit in a room with blue light, or some people begin by just rewiring everything altogether. Do you have any habits that flavor your, I guess, modus operandi?
For me, I usually start with the skeletal percussion – kick, hats and then build from there, usually to the bass. The first day I really dug into the JX-8p, however, I made a track that started by layering track after track of pads from that and that ended up being the first track I "finished" in one studio session. I guess I should try that approach more often, now that I am thinking about it. Ha.
How do you know when a track is finished? What says to you, OK, I gotta stop?
Good question haha. I think "finishing" means a lot of things. It doesn't have to mean finished in a sense that it should be shared with the world or I should release it, but it could mean I learned something new by working on the track – additional synth knowledge, a new trick in Ableton, mastering/EQing, more experience with arrangement or editing, collaboration, etc. I think a lot of times you don't think you're done with a track until outside forces step in – a release deadline, for example, and then you have no choice but to think of it as "finished" and move on. Sometimes that act of doing all you can with a track, learning from it and simply moving on to the next challenge is how you "finish" it.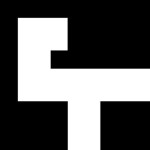 Switching gears, what's Jacktone records all about? Who's involved in releasing tracks?
Jacktone is currently Darren Cutlip and myself. The goal initially was to press electronic music we found interesting yet also worked on the dancefloor. I think now that we have a few releases under our belt, we've been able to branch out and are amending that initial vision a bit. Most of our 12's will continue to focus on the dancefloor, but, now that we're doing cassette's and 7″'s, it has freed us to explore different things. Aside from the Worker/parasite 12″, which just came out in the spring, our upcoming releases this year feature a 12″ from psychedelic SF house maestro, Roche; two ambient/noise works – a cassette by SF-based Frenchman, Lavender; and, a record by Oakland-based, odi me; an indie 7″ from an artist named dechirico in the style of Sea + Cake/Mouse on Mars; and my own 12″. We've been able to kick the release schedule into a slightly higher gear than before, so, that feels good. To be able to share people's music that you admire to a wider audience or to find those folks who aren't currently getting the shine they deserve is what it's all about!
I see there is definitely a trend towards cassettes and electronic music, is it that cassette's are cheap and allow you to release intimate, and more exclusive material? Or is it that you can go in any direction you want and still retain some creative control of where it is released?
I think for Jacktone, releasing cassette's has allowed us to expand in different musical directions, approach a different kind of artist for a release (or, ask an existing artist for more experimental material), and help to round out our release schedule. I love cassette's, I always have and am so enchanted by all the cassette labels and the quality and range of music they are releasing. I think the cheaper entry point allows for a certain kind of artistic creativity and label scrappiness that may not always be possible with vinyl.
Last random question.. what's the most interesting record in your collection and why did you pick it up?
Hmm. I have DJ Sprinkles' first record from 1998, Sloppy 42nds (there are earlier Thaemlitz releases, but this is the first under the DJ Sprinkles moniker). The record is a tribute to the 42nd Street transsexual clubs destroyed by Walt Disney's buyout of Times Square. You can read more about it here. The music has that Sprinkles deepness and musicality, but, the story and what it stands for is why I'll always hold onto it.
Check out Jacktone's Records releases and follow Doc Sleep