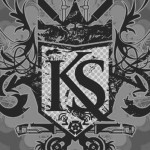 KillSwitch was [at the time of this interview] a young, fresh weekly party with a lot of heart and ambition. Since its opening in early 2008, KillSwitch garnered a small but loyal following of tech-house faithfuls that grew week by week. Situated in the Lower Haight at Underground SF, KillSwitch offered its patrons a way to unwind and kick off their weekend of partying with cheap stiff drinks free of cover charge. DEFSF set aside a few questions for David Javate and Tim Coy, resident DJs of Killswitch, to ask them on their inspiration for KillSwitch's inception.
---
DEFSF:: Tim and David, describe where you grew up and how it has influenced your musical taste.
Tim Dcoy: I was born and raised in a small south-west suburb of Cleveland, OH — pretty much in the heart of the rust belt. From as early as I can remember, music has always had a very profound impact me. I came to age in the mid 80's to early 90's, and I listened to everything I could get my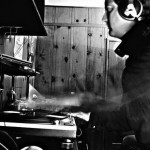 hands on. From thrash metal, punk rock, and stoner rock to goth/industrial, Manchester, and indi-rock. In the late 80's I started going to dance clubs that played a wide mix of new-wave, Manchester, industrial, etc… and it was around the same time that I was turned on to 808 State, Nitzer Ebb, Meat Beat Manifesto — and it was this stuff that put the techno bug in my ear. The first t echno EP I bought on vinyl was "Alaska: Lost in Alaska" featuring Laurent Gaurnier & Nicholas Britton. (1993, Baseroom Productions). It's on blue vinyl, and is a 4/4 washed out acid record.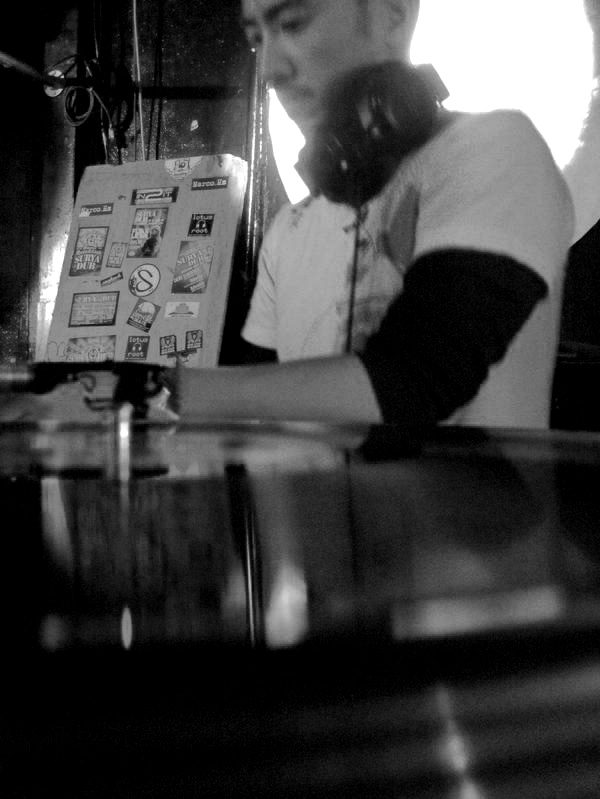 David JV8: I'm from the Washington DC Metropolitan Area. When I started listening to dance music in the late 80's, DJs at the time mixed a lot of genres: new wave, industrial, acid house, house and hip hop, and they played long extended sets which lasted all night. I really enjoyed these times because the crowd was very diverse: black, white, hispanic, asian, gay, straight, new wave, hip hop, etc. When the rave scene broke out in 1992, it started to segment the clubbing population, and although I really enjoyed the rave scene, I noticed that it really started to separate people. So my DJ-ing philosophy is an attempt to recapture this time of connecting people through the common ground of just good music, no matter what the genre. Musically though, I'm open to quite a few genres, but I always find myself going back to the deeper side of house and techno. I really enjoy exploring the gray area between these two genres. I guess deep down I want to turn househeads into techno lovers, and techno purists into house aficionados.
DEFSF:: How long has Killswitch been around?
T: We unleashed KillSwitch unto this ill-fated world on Febuary 8th, 2008. Be afraid. Prepare yourselves for the end of times.
DJ: What Tim said.
DEFSF:: Where did the idea for Killswitch come from? What was the significance of the name?
T: David and I were shouting over loud music at my New Years Eve party, 2007/2008. He thought I said "I want to do a techno happy-hour", little does he know, I was actually requesting a happy ending. (I was a little drunk).
DJ: Tim and I met in Detroit at DEMF 2007, and we became friends after that. After many years of involvement in events with Staple, another SF based house & techno party, I wanted to branch out and collaborate with different people. Shortly thereafter, Tim and I got to talking, and Killswitch was born. We had a pretty tough time coming up with a name for the party, and I think it took us about 2 hours of going back and forth. I was really fond of the name "Killer", as I say it pretty often, and it was also the name of a techno party based in NYC in the mid-90s. After throwing out a bunch of names, and going down our list of ho-hum names, we both said, "What about Killswitch?" at the same time. For me, Killswitch means: killer music and a change or switch for the norm. Since it's also a happy hour at the end of the week, I'd like to say that people can "Kill off" their work week, and get started for their weekend.
DEFSF:: Were either of you involved in any other clubs before Killswitch? describe your relationship to them.
T: I did some one-off techno parties when I lived in Gainesville, FL. They were a huge pain in the ass and I always ended up hating the venue owners. I started working with the Black Market Techno crew upon it's conception, and everyone contributes in various ways.
DJ: I used to be part of a DJ collective, along with Fil Latorre, called the Dirty Crew back in Washington DC. We used to do a bunch of parties in DC, and collaborated with a number of promoters. I left DC in 98 to go to grad school and stopped DJ-ing. Fil moved out here in 1999, and teamed up with some other guys to start up Staple.
Staple was a weekly party that happened at the Rawhide in SF, and featured deep house and techno talent that normally wasn't featured at the time. During it's run, Staple featured Layo & Bushwacka, Mark Ambrose, Mike Huckaby, Dan Bell, Alexi Delano, Jori Hulkonnen and others, and ended up being awarded "Best House Night" by the SF Bay Guardian. After I finished grad school, I started up my own party called Optimal. I coordinated about 4 parties with about 300-800 people, and featured DJs Derrick May, Stacey Pullen, Ken Ishii, Mike Dearborn, DJ Pierre, Kenny Larkin, Gemini, John Tejada, and EBE. Fil Latorre and I teamed up again under the Staple moniker in 2001, and ended up doing a number of house and techno events at the Endup, the Rawhide, Anu, and Rx Gallery. Currently, we do a monthly happy hour called Primer at Wish.
DEFSF:: Why specifically the focus on Techno, House and Disco for Killswitch? Did you feel that these were genres that needed a place in SF? I've noticed the focus at KS has been more towards minimal and micro house/tech house, stuff that's really shaking things up in the SF scene. Do you have a fondness for Disco and House, or do you feel that those genres are an essential element to represent a techno based club in SF?
DJ: Although I like minimal and micro house, I don't consider myself a purist who only sticks to one genre. To me, these genres are interconnected and balance each other quite nicely. As you've read from my DJ philosophy, I like exploring the gray area between house and techno, and since there are so many subgenres of both, I think it's only natural to express them. Too much of one thing can get boring.
T: We're still very young, but at some point, KillSwitch will have represented every genre that we promote on our fliers, mailings, etc… The name-dropping of the genre's is definitely a marketing ploy, but at the same time, David and I both like a wide variety of genres, and it's my personal goal to challenge our patrons tolerance from time to time.
DEFSF:: What is your opinion on the SF phenomenon of genre coining? For example, Kontrol has Avant House and Fiction has Mutant Disco (possibly after the cd compilation). Do you think it's the job of the club to try to carve out a niche for itself musically and stand out from the crowd by creating such names?
DJ: I think it's a necessary evil. It's necessary to help inform the clubber as to what they're hearing, or what to expect, but at the same time it can be a bit limiting for people who have narrowly defined versions of techno and house.
T: For as long as I can remember, people have always come up with creative ways of describing what 'their sound' is. "you know, my band is kinda punk-ska, with a little bit of gypsy/romani, and a tint of alternative-country". I think you're right – it partially has something to do with carving out a unique niche, but also has something to do with an urge to describe yourself in an interesting, non-generic way. You should probably ask the guys behind Kontrol and Fiction the same question. I'd be interested to hear their answer.
DEFSF:: What has the range of guests been for KillSwitch? Is there more of a focus towards local talent, out-of-towners, or a mix of the two?
T: All locals to date. We like it this way, but we'd also like to have select out-of-towners. The main hurdle that we have is that our budget is made up of peanuts. If you know any out-of-town, superstar DJ's that really like peanuts (too bad Jimmy Carter is not a DJ), then send them our way!
DJ: I'd like to focus on locals. SF has such a rich pool of talented DJs and producers from different backgrounds, that it deserves to be highlighted, rather than obscured by out-of-town talent.
DEFSF:: I have noticed that there has been a preference towards bringing out Midwest artists recently in the SF scene. Is that something you would like to do more often? Do you foresee a sort of paradigm shift towards the soulful side of techno in SF by bringing out Detroit and Chicago talent?
T: The Midwest is, and has always been, where it's at! Kids from the Midwest are bored and they immerse themselves into something heavily… whether it be art, music or video games… and then they grow up and get the fuck-out-of-dodge. They move to New York, LA, and San Francisco and unleash their uniquely refined art forms in a place where it gets noticed.
DJ: When I did Optimal and worked with Staple, we definitely had a preference towards Midwest artists, but didn't want to limit ourselves to just Detroit. There are many shades of techno, so we attempted to showcase other perspectives as well. For example, Pierre & Alexi Delano were based out of NYC, Layo & Bushwacka and Mark Ambrose are from England, and John Tejada and EBE are Californians. In regards to your second question, I do see a bit of a shift towards the more soulful side of techno, but it isn't just limited to the midwest. If you listen to artists like Minilogue from Sweden, Luciano from Chile, or SF's own Dave Aju, you can definitely hear a more soulful and ethnic flavor to their definitions of techno.
DEFSF:: What is your opinion of raves and the current state of affairs in the underground techno scene? Do you hold any attachments to that or would you be interested in participating in that aspect of the SF techno scene?
DJ: I started going to raves in 1992, and the last big warehouse party I went to was The Gathering in 1998 when Stuart McMillan from Slam and Andrew Weatherall played. I really enjoyed attending and DJ-ing at raves during that time, and heard quite a few amazing DJs. After moving here in 1998 though, I mostly went to clubs, as I began to prefer smaller events. As a DJ though, I like playing wherever I have the opportunity, from big outdoor festivals and warehouse parties to after hours spots, clubs and little bars. I don't really have an opinion on the "current state of affairs" of raves as I haven't been to one in about 10 years. I'm not sure of your definition of "underground techno scene" but I just consider them to be an extension of the club scene, just not in clubs. Platform, Auralism, Kontrol, BassaholicsAnonymous and Bang the Box have done a bunch of undergrounds, and they're about as strong as the clubs. I just don't like coordinating underground parties b/c I don't like the risk of being shut down.
T: I like to DJ where it's appreciated. If people would appreciate what I do at a rave, then sign me up.
DEFSF:: Why do you think that techno clubs and raves are so polarized at the moment in SF?
T: They're just different cultures… I think it's always been that way, hasn't it?
DJ: It's a lifestyle preference, people tend to go where their friends go, and like attracts like. I prefer to go to clubs where the music is good and my friends are, but I'll venture to an underground to hear an artist I like.
DEFSF:: Do you think that with the newer styles of minimal techno being so popular, there would be an integration between the underground and club scene in the coming years?
T: The club scene, for the most part, follows trends — and I have no idea how long-lived minimal techno will be as a trend. As for me, I've been a techno lover for 15 + years. Being at this point time is almost like re-living the time when Nirvana hit #6 on the top 40 in '92 (scary!). The difference between now and then, is that I like the new stuff just as much as the old stuff that influenced it. There are a lot of great artists/producers out there… but let's hope that the tastes don't go south.
DJ: I don't know. If you're referring to the undergrounds I listed previously, then most definitely, as I just see them as an extension of the SF club scene. But if you're referring to underground all ages "raves", I don't see them crossing over due to lifestyle preference.
DEFSF::Where do you see Killswitch heading in the future?
DJ: I'd just like to make Killswitch the best event it can be, and hopefully convert some music lovers while we're at it.