KAFKA, Richard Duggan heading out of Vancouver specializes in a deep disembodied hypnotic grooving sound. Each of Kafkas sets are something completely special. They come from a place that feels just beyond your present mind. Techno out of body experience music maybe..? His music relies on a deep otherworldly presence that is strong, and densely hypnotic. It leaves you focusing on great swaths of layered textures built within an unrelenting stream of driving techno.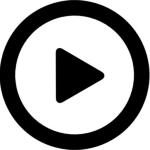 In front of a soundsystem, you're just captivated and pulled.. then you're slowly picked apart by his sound design, which is truly an inexplicably exhilarating experience… With such a unique body of work, KAFKA has been featured on labels, Reclaim Your City out of Berlin, Rome's Concrete Records, SubSpec Records by JGarrett in Vancouver, as well as his own label, Body Politic Recordings. 
Richard is one of the West Coast's true artists, be sure to get in touch with Richard Duggan's KAFKA project in our most recent interview… Interview with KAFKA.
KAFKA is Vancouver based techno producer and DJ, Richard
Duggan. Richard has been writing and producing under various
aliases since the early 1990s, with KAFKA taking shape in
2013. Since then he has become a key player in Vancouvers
underground techno community. Both his live and DJ sets are
focused on the larger conceptual journey, often slow to draw
you in, offering listeners an expansive soundtrack that explore
the darker depths of techno and other experimental electronic
music. On record, KAFKA has released on Berlins acclaimed
Reclaim Your City Label, Romes Concrete Records,
Vancouvers own SubSpec Records, as well as his own label,
Body Politic Recordings that he operates with Matthew Gunn
(Thegn), Matt Tecson, and Trevor Jacobson from The
Automatic Message. In addition to many headlining spots in the
Pacific Northwest, KAFKA was also a live showcase artist at
Bass Coast 2016 in BC, as well as the DAT Festival in
Missoula, Montana in 2015. He has performed opening sets
alongside prominent techno artists including Subjected, Blind
Observatory, Regis, Silent Servant, Kangding Ray, Erika,
Experimental Housewife, Deepchild, Orphx, Edit Select, and
Rrose, and also produces his own events in Vancouver under
the moniker Ghost in the Machine.
---