U-SRD, aka Loammi Rodas and Fabrizio Uscanga (AKA Hiram Fabrizio or  Eichef), are a relatively new duo on the Techno scene in the last five years but have teamed up under the U-SRD to track out some serious techno bangers in their live PA and team DJ Sets.  Theirs is a sound that is mechanical, dark and grooving and while creative and experimental at times, it's positively infectious dance music.. all of which has stemmed directly from their mutual love of techno, long-running DJ careers and a deep passion of modular synthesis and hardware kit.
 U-SRD has been a force to reckon with as they've come under the umbrella of the Konstruct monthly headed up by From 0-1 heads JX-216 and Rubidium. Their alliance with Konstruct, has given rise to something of a fruitful collaboration which has netted U-SRD's first EP on From 0-1's label at the beginning of 2019.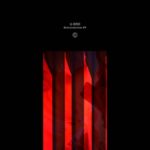 Look out for U-SRD to pull a Live DJ/ Hybrid in the top of the night at our next event that promises to be nothing short of bangin'.
U-SRD is a DJ/Producer duo from San Francisco, California launched in 2016 by Loammi Rodas, and Fabrizio Uscanga. Coming from distinctly different musical backgrounds, both artists found common ground with a shared love of Techno after many years of DJing. A passion for hardware, and modular synthesis further cemented their journey into production as a duo. Over the last few years they've generated a significant following in SF, and in 2018 teamed up as partners with the Konstruct Techno events crew. Early that same year they were picked up by San Francisco/Seattle Techno label, From 0-1 and signed three original tracks, to be featured on their debut EP slated for release early in 2019. Expect a mental and hypnotic approach to their DJing, production, and their newly launched hybrid live/DJ performance; already starting to make waves beyond SF, they are ones to watch in the coming years.
---