Techno's Roots South of the Bay
by DJ Disconnect for DEFsf.com
The roots of techno in the South Bay scene are hardly well known. The very idea of there being a techno scene in one of the most prosperous technological cities in the world is an anathema to most people. The thought that at one point the most advanced techno artists in the West Coast came out of San Jose gives rise to the proverbial "WTF?" It is for that reason that this article has surfaced today: out of respect for a scene that advanced techno on the West Coast earliest on. To shed some light on this, DEFsf.com gets down with Chris Jackson, Mattski, and Lucas Rodenbusch about the history and roots of techno in the Silicon city.
+++++++++++++++++++++++++++++++++++++
DEFsf: For you, what do you think inspired the South Bay/ San Jose techno scene? It seems there were a lot of techno heads who just started up out of nowhere in the 90s. Do you have any idea where that came from?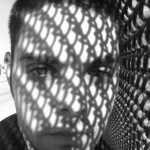 Lucas Rodenbush: Since San Jose is so close to San Francisco, I think a great deal of the techno enthusiasts drew their inspiration from the early SF party scene of the nineties, but in being from a different city, they also drew from their own inspiration. Places like Upstairs Records, Odyssey, Star, Underground Records, Daleeps and Outer Rhythm/Solid Grooves had a lot to do with shaping the music scene and culture. There were also clubs like One Step Beyond, FX, Ajax, The Agenda and the Cactus Club that served as venues for breaking that music. There is a huge live band scene in San Jose, so the party culture seemed very underground by comparison.
People in San Jose, I think, wanted to have that kind of party fun without driving to the City, so underground parties started popping up in the early 90s. The police in San Jose wouldn't have it, so it was really risky to throw a party without getting everything confiscated and people arrested. That struggle is what fueled the vibe and music scene, in my opinion. There is also nothing to do in San Jose… most of the town is usually dead by 10pm. It's a town living in the shadow of SF, so there is a want from the people to be recognized for their own efforts without being considered as being from SF.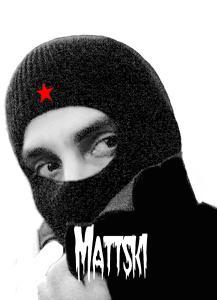 Mattski: I think technology was the biggest thing, our surroundings. We were Silicon Valley – The home of Technology. Our parents and relatives worked for the Tech companies. We had early Tech museums, computers in our classes before any one in the U.S. did.
In the mid 90s I would have to say the breeding ground was "Outer Rhythm" record store which then turned in to "Solid Grooves" ran by Brandon Yee. Brandon Yee was the only motherfucka besides Derreck Scott (aka the Rhythmist) that truly new what real Techno was, its history, education, meaning and lifestyle.
Brandon Yee was not a producer or DJ but was a serious record collector and pioneer of Bay Area Techno. No store in the Bay Area had the selection he had and no record buyer was more educated in Techno then Brandon Yee. He had every fuckin Detroit label in his store at all times. He was the only cat I knew who could hang with Derek Scott.
By having the only true underground dance record store in San Jose obviously attracted local DJs and producers who were understanding the message in Techno.
San Jose was never an artistic city which attracted artists. But it was full of large and small computer companies. So I think our surroundings and environment played a huge part.
DEFsf: For those who don't know, describe the vibe at Solid Grooves and what kind of guy Brandon was.
Mattski: I remember him schooling me a lot about techno when I went there. He is one of the few people who used the term 'foo foo trance' back when trance was all the rage… a term I still like to use to this day.
The only day I was there during the week was shipment day and that was mad busy. Everyone knew that you needed to go to SF for the House records but Solid Grooves was good for Techno, Trax and anything coming out of Detroit or Chicago, because that was big at the time… Brandon was The Techno guy there and Harry Who was the House [guy]. Both of these cats had mad knowledge of dance music.
DEFsf: Do you think that the city of San Jose, being such a technical city, has any influence as to whether techno has emanated from there?
Lucas Rodenbush: Most definitely. My high school magnet was pretty ahead of its time — I was studying Electronic Arts, which made me feel like I was living in the future. Reinforcements of this idea come from the fact that there were companies around like Apple, Adobe, IBM, SGI, Sun, etc. People from the South Bay are definitely technically minded.
DEFsf: What inspired you to make techno earliest on?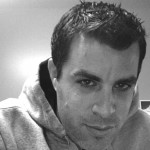 Chris Jackson: I think, for most us, it was the need for something besides the lazy house music that was dominating the SJ area. Something new, fresh and different. I always liked heavy, dirty and faster beats, and this was one way I could get that….make it myself. To be quite honest, I really don't know what inspired me to make techno. when I first put a studio together, it's just what came out of the gear. I never really sat down and thought to myself "Let's make some techno". I was inspired by early techno legends like Joey Beltram, Jeff Mills and Juan Atkins, but always tried to do my own thing. It's what came natural for me.
Mattski: I think it was the right time. The house DJs were left out because we did not have the culture that SF had and the crowd support they developed over the years. So djs and producers might have been more aggressive and not as happy. So I think we started developing a more aggressive sound with our house music and Techno, So we could stand out of the normal and be noticed. We understood who "JACK" was and what is it that "JACK" does. Our music was way more aggressive than any other city in the West. It was very beat driven, jackin, swinging, dark and not so happy. We also had good communication and friendships with cats from Detroit and Chicago.
Lucas Rodenbush: When I was attending Lincoln High School, a few of my friends were listening to the KLF, EON and the Orb during my electronic music class. I didn't quite know what techno was, per se, but I did hear the music being passed off as such. It hadn't quite hit me yet as my thing, but that was the first time I had ever heard of 'techno'. A couple of other factors came into play, like a KRON Channel 4 report (being the tech-savvy station they are) that made an unbiased documentation of the scene, which was the hook that drew me in; the multimedia aspect, the smart drinks, the flier artwork, people having fun… there was something I saw that was unlike anything else… it was all very futuristic. Jam & Spoon's 'Stella' and Tranformer 2's 'Pacific Symphony' drove it home. I was really into Japanese Animation at the time as well. There was a store down the street from my house called Diva that sold gear from Anarchic Adjustment and posted fliers; that was my door to the scene. There were sessions by Charlotte, 3P and Tara on KFJC that clued me into DJing, and there was also a show by Richard Hester (aka Mr. Goodwrench) on there that showcased Detroit techno and ambient music. All the funky DJ names. XLR8R, Urb and Clublife.
Mattski: Growing up in the Eastside San Jo' in the hood, we were always exposed to DJing. Way before Djing got popular. I'm talking early 80s. Early 80s Latino DJs where mixing shit like Planet Rock, Cybotron, New Order, Kraftwerk etc, in to shit that would later become freestyle. They would play at our school dances, lunches and parks.
My biggest influence was meeting Derek Scott in the early nintees. This brother was so fuckin' advanced and new everthing thing about Detroit, He was the first minority I met besides my brown ass that new Techno. My biggest influences and what made me start producing Techno was the 2nd wave of Techno out of Detroit. Cats like Robert Hood, Claud Young, Dknox, Kenny Larkin etc.
I was always a house producer, but with house music you still have to stay in the boundaries. With techno we could really work the fuck out of our hardware and really experiment with dirty ass beats and crazy electronic noises. There were no boundaries in Techno.
DEFsf: Derek the Rhythmist was saying he was influenced a lot by industrial and darkwave as well as acid house. Does that have any bearing on where you come from?
Mattski:As far as Techno influences I would say early electro hip hop: Man Parrish, Paul Hardcastle, New Order, [Afrika] Bambaataa, Juan Atkins, Kevin Saunderson, Acid House etc…
DEFsf: Why is it that techno became the sound that San Jose was known for? I'm sure trance, breaks, and house had their infuence and had come and left, but how is it that techno has remained so strong over the years in San Jo'?
Chris Jackson: I never really noticed that San Jose was known for the techno. House, sure. Techno, not really. In fact, it was pretty difficult to get the masses into what we were doing. But now that you mention it, there have been quite a few amazing producers that have come from this area. EBE, Mattski, Derek Scott [The Rhythmist], Qorser, Mutor [Andy W], Alonso Ordonez…and the lists goes on.
Lucas Rodenbush: I would say that San Jose has a great preference for house music on the large scale. People like to go out dancing and most of the time would rather hear house music than banging or heady techno. The techno collective in San Jose is actually rather small; I would say that a handful of people are really down for it. I think that the buyers from Solid Grooves had a huge part in reinforcing   the strength of the techno scene, but it has pretty much remained within a small circle. There was a time in the late nineties and early turn-of that trance was pretty big for ravers and techno was kind of hiding in the corner with its appreciators. For the most part, I'd say the listeners of San Jose like Deep House, Acid Jazz and live music.
DEFsf: Could you describe any sort of historical events that shaped the South Bay scene? Record labels starting up, raves or clubs, individuals making a lot of noise, etc?
Chris Jackson: I would like to think that the Solid Grooves guys and I really started this South Bay techno thing. I know Resource Records was a pioneer in the South Bay techno scene, being the first true techno label around. Solid Trax put out some techy tunes, but was generally more of a tech-house label. Nonetheless, those guys, with their unbiased inspiration really helped set the stage. I owe a great deal to Brandon Yee, Harry Who and Lucas Rodenbush. Those guys are awesome!
Lucas Rodenbush: Gathering, Home Base Parties, Space Children/Cosmic Bog, Charity, Harmony, Sunset. The club scene of today's San Jose can be a lot of fun. People inspired each other in San Jose. Not many people to groove with, but the ones that could kept the dream alive.
Mattski: [Early on] there were no clubs, raves nothing – just Brandon Yee's Solid Grooves store, his labels and shit, like Lucas and Chris J were doing. The EBE AND Resource thing. There was no support or love for Techno in the South Bay. Just the people making it and the handful that played it and understood it.
DEFsf: I think that's beauty of the South Bay techno scene; that there was a love for techno, and that it could go anywhere. Mattski, do you still consider yourself a part of the current San Jose techno scene? There's no denying that you were one of the founding fathers of the scene, but do you think there's a brotherhood of sorts for the people who have graduated and moved on from the South Bay scene?
Mattski: Me and Derek Scott are still doing tracks together to this day, and will always be down. EBE, Qorser and The Leath Brothers.
DEFsf: Why do you think the South Bay techno scene hasn't been truly recognized?
Lucas Rodenbush: I think that there has definitely been some recognition of San Jose artists but, like I said, there's not an incredible reinforcement of the techno aesthetic by the city's underground culture as a whole. I haven't been living there for the past four years, so I might be a little out of touch with the current pulse of the city, but I think there would take a shift in the consciousness of the everyday culture of the city to really make a change. Solid Grooves was good, but there would need to be like a coffee shop that played electronic/electro-acoustic music non-stop, done up that electronic way + performances coupled with a nearby club that really feels like the party atmosphere (not a pub or a bar) without enforcing a dress code. There is also a Bay Area transportation issue with San Jose that I feel is subconsciously stifling the morale of the people… BART needs to connect. If people want to interact with the rest of the area, a car is needed, which is a pain in the ass. A bustling, futuristic downtown that is akin to Tokyo, London or any other autonomous metroplex is the backdrop I envision. San Jose's downtown of today is definitely a step in that direction.
Chris Jackson: You know, I have no idea [why South Bay techno hasn't been recognized]. I've always gotten more respect worldwide than I did back home. And this included San Francisco. I could never figure it out really. It could have been that most of the parties and clubs around here either supported lame epic trance garbage or house music. There weren't many promoters that were willing to take a chance to help change the public's perception of techno. It was all pretty ridiculous if you ask me!
DEFsf: Do you think there was there ever a 'second wave' of heads in San Jose techno? Can you give a few examples?
Mattski: I definitely think the first wave was cats Like Derek Scott, Dhyan Moller, Chris J., this cat named Joe – fuck, I can't remember Joe's last name.
Lucas was the most sucessful as far as San Jose and having a sound that was accepted. Second wave would be like Qorser, Keith Edwards, Alonso Ordonez, etc.
DEFsf: Can you describe the sound of South Bay tech, its roots, and where you think it may be going?
Lucas Rodenbush: South Bay techno as I know it, was largely shaped by the sounds of Detroit and Chicago (w/ jazz + disco), as well as the import techno sound of the late 90s. Traces of SF party music (the 'San Francisco Sound') can also be found. I think that all music aesthetics resonate with a global consensual consciousness, unless somebody wants to buck the system and break 'the rules'. The sound found on Dobox would best describe what I would expect the SJ techno heads to be diggin'.
Mattski: The sound was definitely more beat driven – tracky, swinging, dark… I dont think there is much of a scene now because a lot of the real cats went to bigger places. There are no stores that support it anymore and there is definitley no scene. I believe it came and went, but the talent it created and the cats that came out of there are some serious fuckin' talents that are doing it for life and are major producers in the game today.
Chris Jackson: Well, the sound of Resource Records is pretty recognizable. Syncopated, chunky, percussive, funky, dirty, experimental, swingy goodness! I have no idea what the future holds for South Bay techno. Maybe it will be given the respect it has been due for over 13 years!
DEFsf: Chris, on the subject of labels – How did you come to start up Resource Records?
Chris Jackson: I started Resource as an outlet for my newfound tracks. Rather than try to break into the global techno scene shopping my songs all over the map, I decided to take the middle man right out of the mix. I'm glad I went that route, as it helped me land EP and remix deals with Sonic Groove, Cloned Music, Servo, Low-Tech Foe, Solid Trax, Uncle P, Labyrnth, Organized Noise, Catalyst Recordings & DoBox Recordings. It gave me the confidence and direction I needed.
DEFsf: Did the first instance of minimal techno change the way you made music? How do you feel about the resurgence of minimal?
Lucas Rodenbush: I went to a Space Children party in San Francisco in 1995 where I heard Derrick May and Stacey Pullen. That was my first introduction to real techno. Hearing people like Maurizio and Jeff Mills helped me round out my techno sound to not go for that big production, although   I think there can be a time and place for everything. Music is music… if there is no arc for the listener to experience, however minimal or complex, it might be hard to appreciate. It needs to be felt on a human level.
Mattski:It did not change my style at all. Techno to us was jacking, beat driven for the fuckin floor. We listen to shit like DJ Rush and Jay Denham, some bomb shelter Tresor shit!!!!
I really dig the whole minimal techno or laptop techno movement and it seems to be the cup of tea for SF. It is very intelligent, but not enough grime and swing for me. Our shit's thugged out and you cant change that. I still dig it though and respect the cats making it.
Chris Jackson: I liked the early stuff. Hawtin, Dan Bell, Robert Hood, Maurizio. I think the minimal that has taken over as of late is scenester crap. I don't like it at all. It could be the way the minimal DJs are playing it, but it lacks the flair of it's originators. It has it's place, and It certainly isn't on the dance floor.
DEFsf: I heard you are working on some new tracks? How's that going?
Chris Jackson: I wish I was working on some new tracks!! That just isn't the case right now. I have too many other obligations and very little time. I am, however, starting up Resource Records again. No vinyl, but MP3 only releases, starting this fall. Be sure to check out resourcerecords.com for more information.
DEFsf: How are things different for you now than when you started making tracks?
Chris Jackson: Things are a lot different now. First off, I actually MADE tracks back then as opposed to now!! Haha. Secondly, when I first started making tracks it was all about analog gear…and lots of it!! Now you can get the same effect with so much less space used. Music sequencing, editing and software synths, as well as programs like Ableton Live, Reason, and the like have pretty much taken over.
Mattski: I think now it's more fun. Back when I stared I was more aggressive, it was not as accepted as it is now. I was a Techno soldier trying to make people understand real techno, and tried and tried to make people get it. Now im at ease with the fact that its an aquired taste and not for everyone. And with the help of the internet, your music can now be uploaded and heard all over the world.
DEFsf: Modern techno is often a bit more upbeat, or maybe just choosing not to stick to the hard and dark principles it once had before. Do you think that is because it got worn out? Or do you think its that techno is not focused on being the antithesis of anything anymore, and incorporates all ideas? For example, I remember when trance was blowing up, minimal arrived. When trance got über-happy, techno got meaner. House was way funky and discofied, and techno was becoming very limited and got rid of the funk. Where do you see yourself in those changes in the music back then?
Mattski: I think Techno has just progressed. It went from the days of hardware to computers and software – visual. More networking and ideas being shared. Techno has always been a music for the future. We've seen so many styles in the last ten years come and go, people would swear that – this music was harder, this music was this and that, but all that shit came and went and Techno is still here.
DEFsf: Why do you think a lot of heads have moved to Oakland and SF from San Jose?
Chris Jackson: Cooler weather…more nightlife?? Haha. I really have no idea
Mattski:Maybe because no one really lives [in San Jose] anymore. Everyone who was ever serious about music eventually had to leave and go somewhere where there was a demand [for it], or at least a networking environment. Plus, the Techno producers from there are all doing different types of Techno music. Different styles.
People are way more open minded and cultured in bigger cities and if music is your life then it will eventually lead you to places where your shit is more in demand.